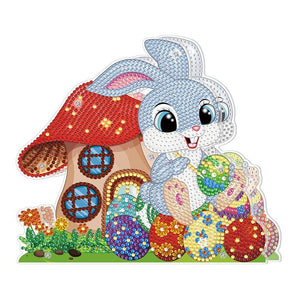 This design is not in Stock! This is a PRE-ORDER item. Shipping is 4-6 weeks.
If you have other items ordered they will be sent altogether when this one is ready, otherwise please do separate order and pay postage twice.
A Cute little Easter 3D Acrylic Kit includes 4 parts to complete to slot into base to make 3D.
(Takes an estimate 1 hour  to complete)
Kit Include:
Multiple Pieces & Base,
Diamonds, Tray, Pen, Wax.